Where convenience + savings make all sorts of magic!


Here are 8 ideas for your Young Living Wellness Box this month! Each box is geared towards a certain theme - you can grab a box in its entirety or mix and match! One of the things I love most about Young Living is that you can completely customize your Essential Rewards wellness box order - from the date it ships to what's inside your box each month.
And don't forget, if your order is 100 PV+ you will earn FREE shipping! Also, if you order a purchase of 50 PV+ through Essential Rewards, you'll earn an additional 10%-25% back in YL store credit, giving you even better pricing on your wellness, home, and body care needs!
---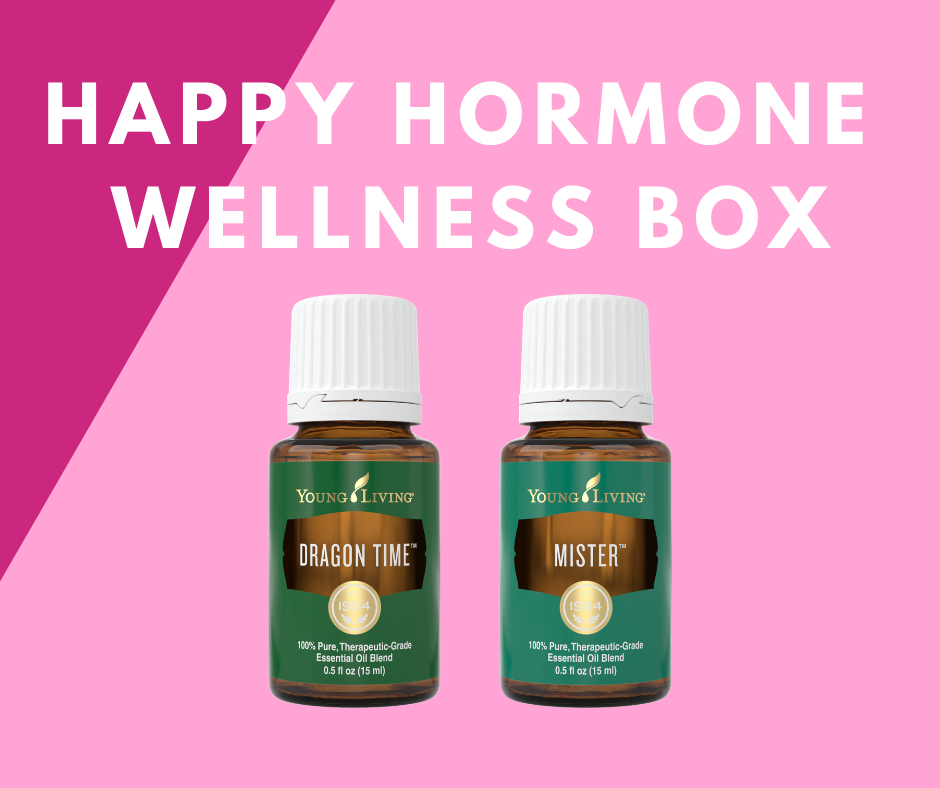 With the day of love quickly approaching, I thought I would share a box completely dedicated to hormone support! What better way to say I love you to your body than to make sure you are keeping those hormones balanced and in check. Dragon Time and Mister are two perfect blends for that!
Dragon Time Essential Oil
item #3327 | $52.25
Mister Essential Oil
item #3381 | $40.25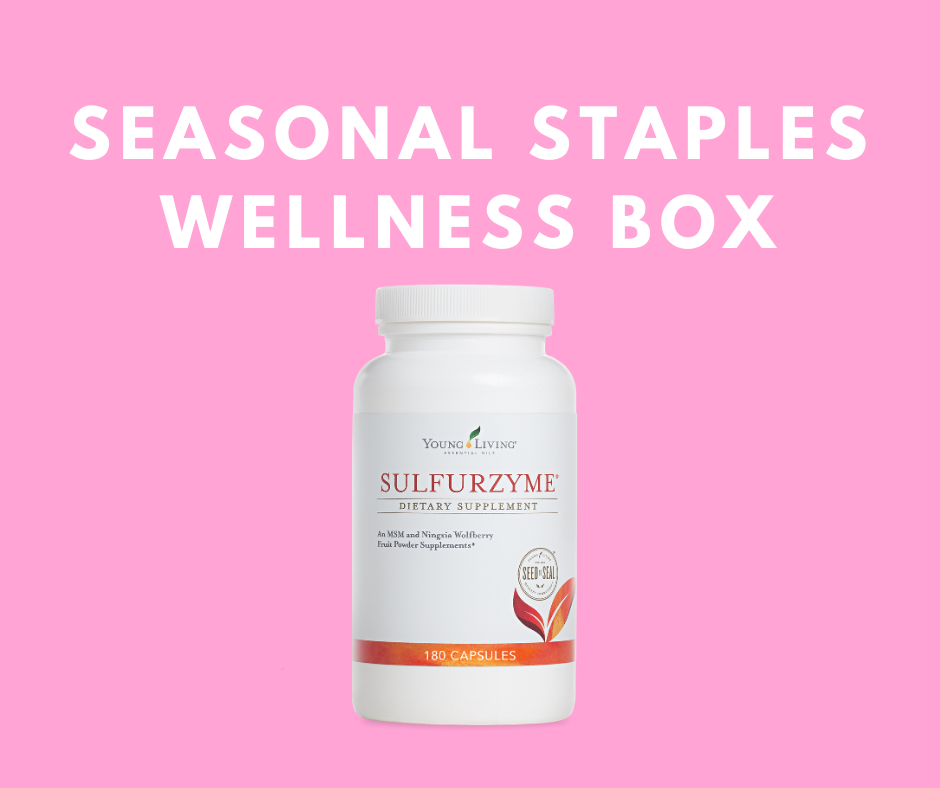 Sulfurzyme is a Young Living customer favorite and is known as the hair, skin, and nails supplement. I love that you can take it in capsule or powder form. A fantastic way to take it is to add the powder to your NingXia Red shot - tastes like a yummy treat!
Sulfurzyme Capsules
item #3243 | $61.50
Sulfurzyme Powder
item #3241 | $49.25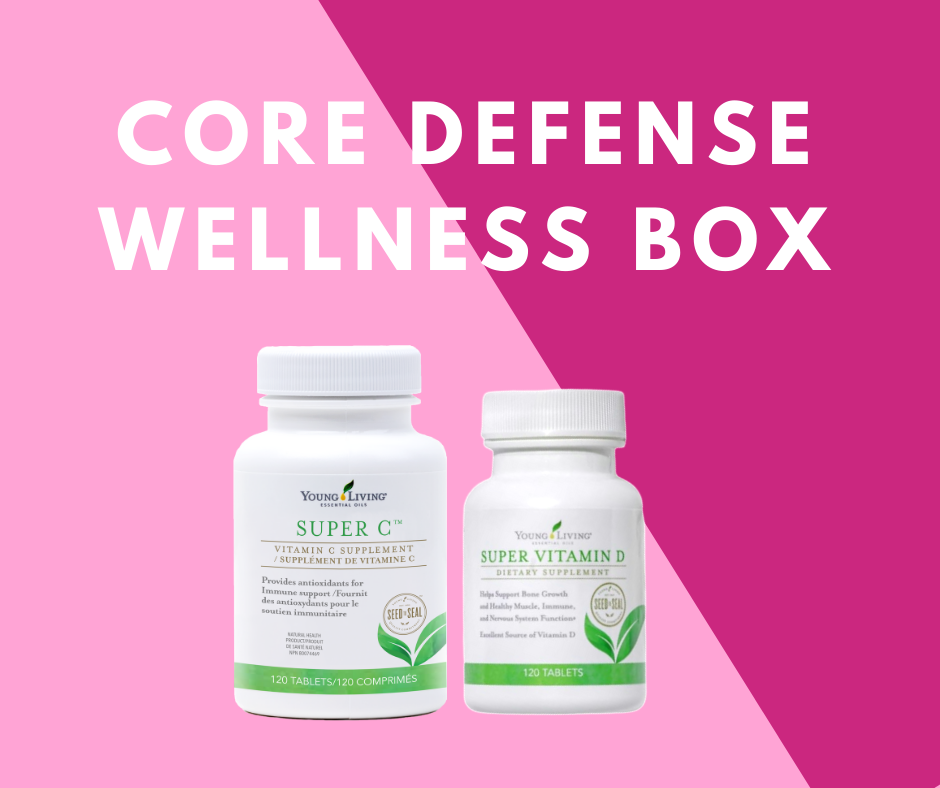 Supporting your body with key nutrients has never been more important. I love that Young Living uses the cleanest form of vitamins and that they add essential oils to their supplements for better absorption into our cells! The Super C vitamin comes in a tablet or chewable form, and the Super Vitamin D is a dissolvable tablet for under your tongue.
Super C Tablets
item #3242 | $30.75
Super C Chewable Tablets
item #3240 | $34.00
Super Vitamin D Tablets
item #28972 | $31.00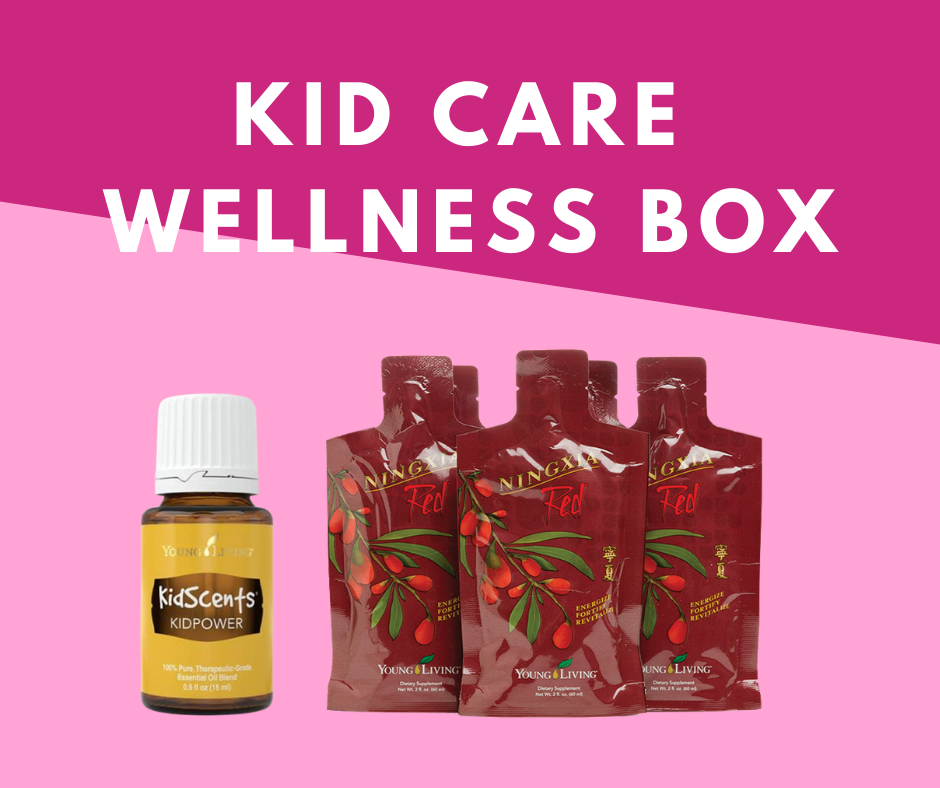 Ningxia Red is not just a supplement for adults - kids LOVE it too! It is a great way to support their little immune systems. And speaking of supporting, kids experience lots of emotions throughout the day and KidPower oil is great for helping process their feelings and balance their energy!
KidPower Essential Oil 15 ml
item #33179 | $38.00
Ningxia Red Singles - 30ct
item #3525 | $90.50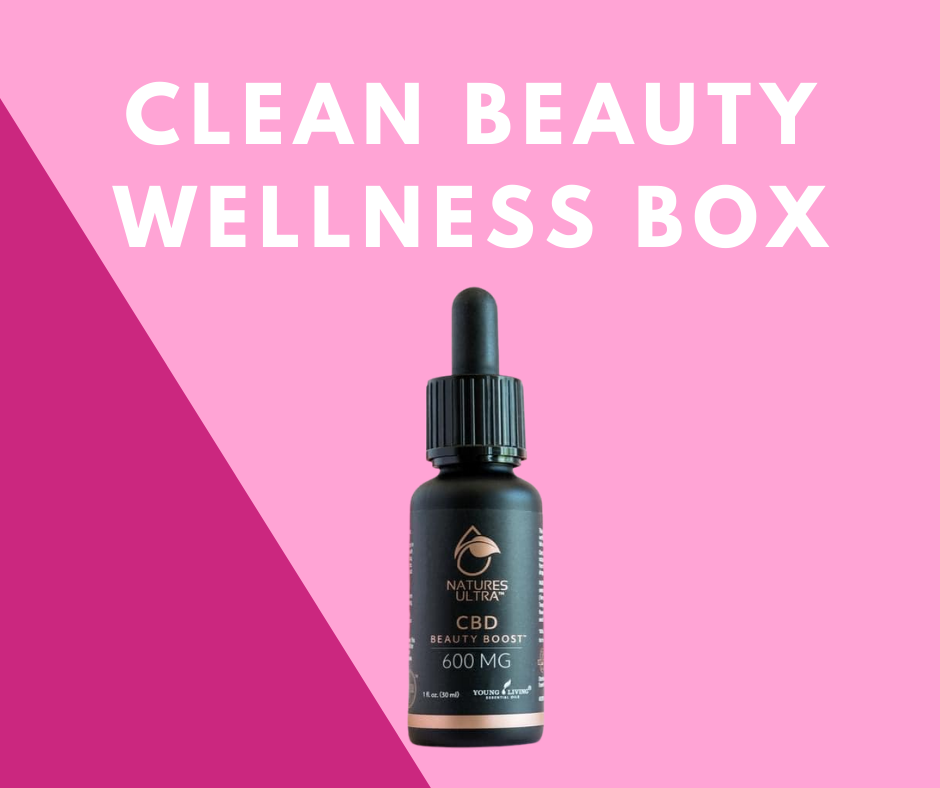 Nature's Ultra Beauty Boost Serum is the hot ticket item when it comes to clean beauty! This serum is great for all skin types and is super hydrating for your skin. It uses Rose essential oil and will have your skin glowing!
Natures Ultra Beauty Boost Serum
item #32953 | $84.95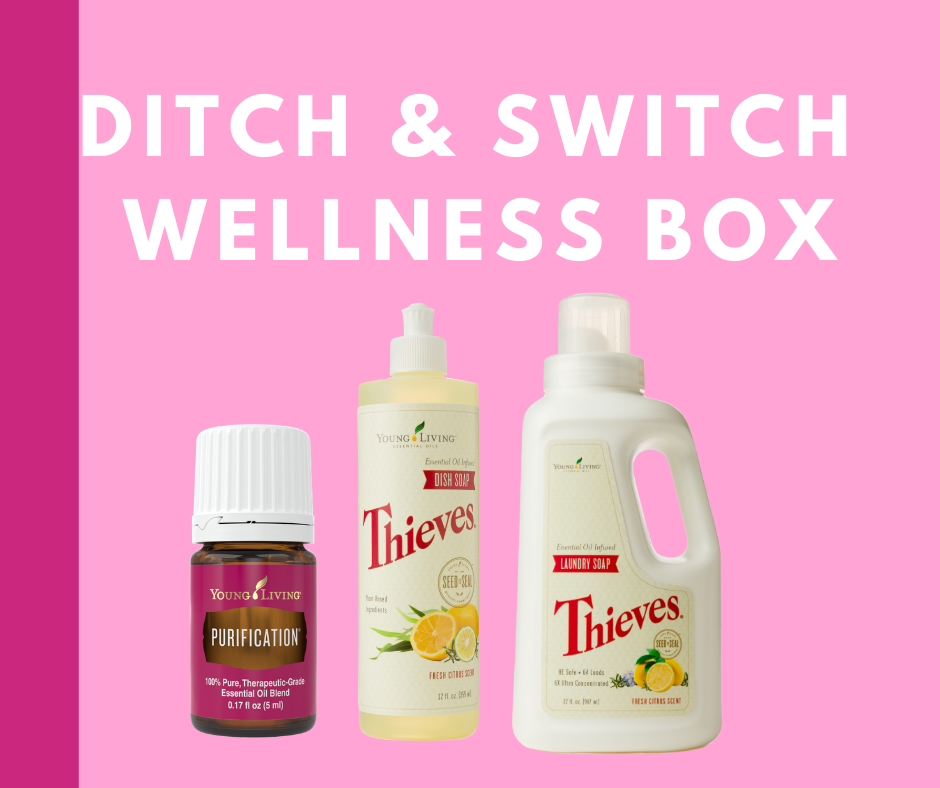 I love that Young Living makes Ditching & Switching (ditching toxic and switching to clean) so easy! They are a one-stop-shop for anything you could need for your home.
The Thieves Laundry detergent is super concentrated so a little goes a long way. You can use the purification oil to give a boost to your laundry soap or diffuse it in the kitchen to purify the air! And the Thieves Dish soap is a great kitchen swap for getting rid of the harsh chemicals, plus it can double as a stain remover!
Thieves Laundry Soap
item #5349 | $30.75
Thieves Dish Soap
item #5350 | $14.50
Purification Essential Oil
item #3389 | $16.50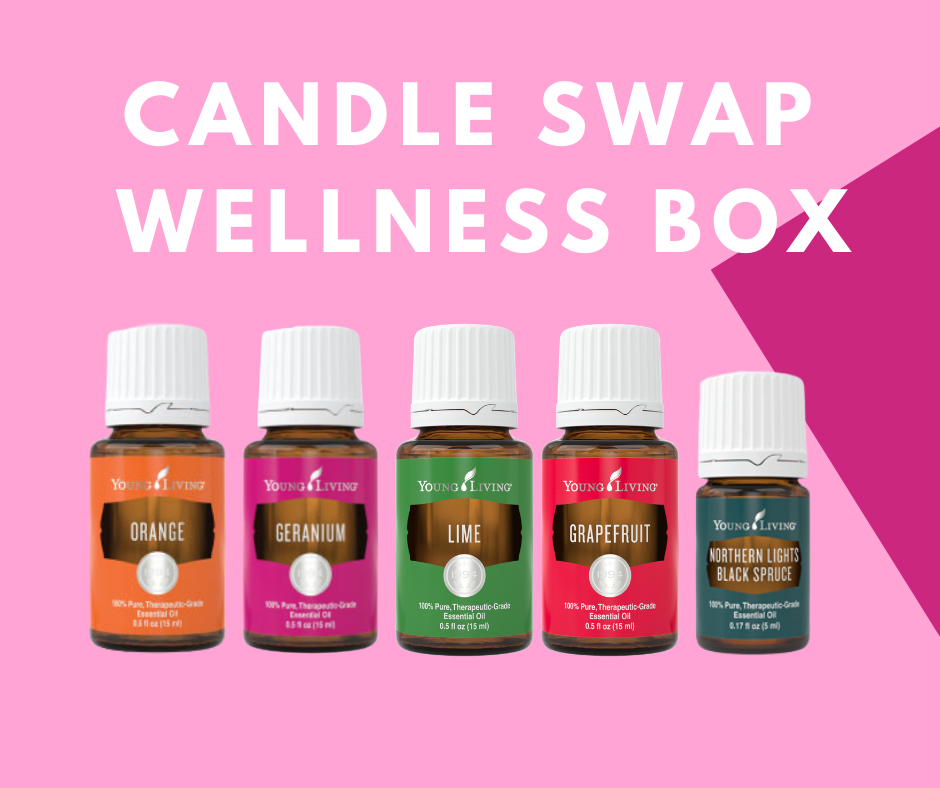 For our candle swap box this month we are going to recreate the Anthropologie Volcano Candle using our beloved essential oils. All these oils smell great by themselves, but this specific blend combination is divine!


The recipe calls for:
3 drops Orange, 3 drops Grapefruit,
2 drops Geranium, 2 drops Lime and
2 drops Northern Lights Black Spruce
Orange Essential Oil
item #3602 | $11.50
Grapefruit Essential Oil
item #3560 | $18.00
Geranium Essential Oil
item #3554 | $44.25
Lime Essential Oil
item #3074 | $13.00
Northern Lights Black Spruce EO
item #5313 | $25.50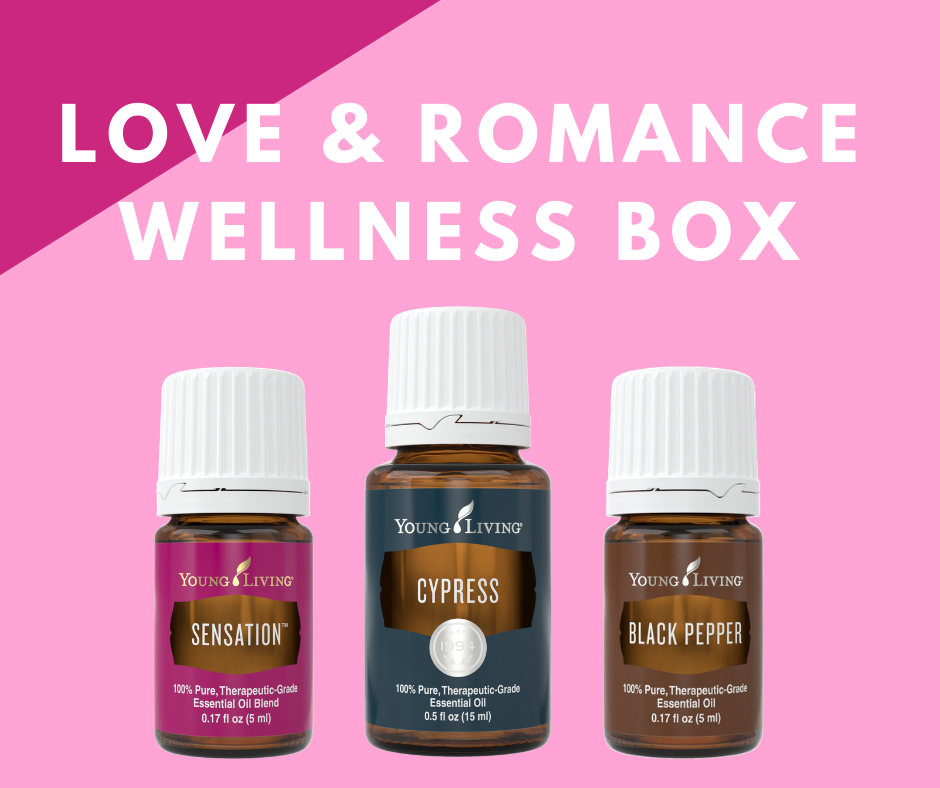 And last, but certainly, not least is a Love & Romance Box! These are 3 of the best oils for the bedroom. Sensation helps with getting in the mood. Cypress is known to increase blood flow. And Black Pepper is perfect for bringing in the heat, if you know what I mean!
Sensation Essential Oil
item #3420 | $35.50
Cypress Essential Oil
item #3530 | $20.50
Black Pepper Essential Oil
item #3611 | $20.00
Inner Defense is a great supplement for supporting your immune and respiratory systems. OmegaGize is a core YL supplement for supporting brain health with added CoQ10. CoQ10 is a coenzyme that helps generate energy...
Read more...